As part of my website, I thought it would be kinda nice to write articles about my personal experiences, both good and bad, concerning the gun business and collecting in general.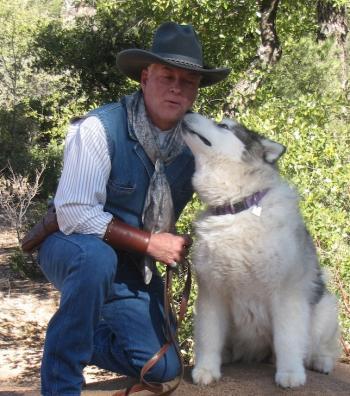 Collecting U.S. Government M1 Carbines
The collecting of M1 carbines is getting to be a serious highly collectable field today. You have to keep in mind that there was ten prime contractors who produced around six million carbines. That seems to be quite a lot of carbines to deal with so why collect them? Well, first off, you must understand the statistics with these guns. The first carbines to be produced came out in April of 1942 by Inland Division of General Motors. These early carbines had a terrible survival rate due to our war effort, combat losses, shipping losses due to sinkings and arsenal repairs and upgrades to name a few things that contribute to a early carbine's poor survival. As the war progressed the survival rate of carbines got better. More were produced per month to replace losses. Less ships were being sunk. Also by this time all the prime contractors were in full production. After the war many of the carbines in government inventory were overhauled and upgraded. The arsenals made no effort to reassemble the carbines using the correct codes for the reciever's maker. These rebuilt carbines then saw service in Korea, Viet Nam and many other hot spots in the decades after World War Two. With this in mind, you can see, there are not so many original condition M1 carbines left today.
The Pro's and Con's of Auction and Consignments
I have been asked by many clients, what is the best way to "go" when they wish to sell off their collection. Should they sell their collection by Auction or Consign their collection with a dealer? After careful thought, I have come up with these guidelines to help the seller to make a informed decision as to what may be the best way to "go" with their collection.
How to Work with and Deal with a Dealer
I have been a gun dealer for a long time. When I go to gun shows, gun shops, auction houses, pawn shops and so on, I see so many do's and don'ts that customers do when talking to dealers that I decided to write this article on that subject.
I have been asked many times, what beginning collectors should look for in creating a firearms collection. That is really a complicated question to answer. There are several things to think about and consider when starting a collection. First off, what do you want your collection to do for you? Do you want a investment collection, a theme collection, or a brand or makers collection, or a combination of those mentioned, or something else entirely. The next thing is to consider how you will fund this collection. These are important things to consider in planning your collection.
Getting Your Firearm Ready to Sell
I have been dealing and selling firearms for quite some time now. One of my pet peeves is going to a gun shop, gun show or a private seller, and handling a dirty firearm! Many times I cannot even see what the bore looks like. I have had guns that were full of grease and oil, full of cobwebs even bird droppings! The owners cannot understand it when I refuse to even look at their "fine" firearms, let alone handle them. As I have gotten older I find myself less inclined or willing to accept the excuses for that gun's condition.
On Selecting Good Reference Books
There is so much printed material to sort through today on firearms it is really quite overwhelming. Seems like there a new book out every couple of months on a gun or related subject. So how do you pick a book or books you need for your research? The one thing you do not want to do is have books or articles repeat themselves,with others you now have. A little cross reference is a good thing,but to have a entire book pretty much cover the subject on a book you already have without adding anything new to offer on important new findings or discoveries is in my opinion not a good buy.
When I was still doing horseshoeing, I used to pick up really neat stuff from my clients. I have been known to come home with boats, antiques, fresh meats and poultry, guns, and pretty much anything else that caught my fancy.
Winchester's Finest Pump Shotgun! The Model 12
This year of 2012 marks the one hundredth anniversary of the Winchester Model 1912 Shotgun,as this gun was known at that time. We know this gun today by it's more common name,the Model 12. This model would turn out to be one of Winchester's biggest sellers with almost two million sold by 1964. This shotgun even served in our armed forces in our various wars and peace keeping operations. This gun would prove to be one of the most versatile shotguns ever designed by Winchester.
On Collecting World War I Guns
It just makes me realize that the Great War of 1914-1918 was almost a hundred years ago. I remembered reading recently that the last American soldier of that war died last year. My dad was also a veteran of that conflict. As a kid growing up, dad would tell me stories of his experiences of that long ago time. I was also lucky enough to have met veterans of both the Austria Hungarian and German Empires.
My Colt Model 1901 Double Action Army
A couple of years ago a friend of mine asked me if I would be interested in buying his Colt Model 1901 army revolver. He told me it was in nice condition. Well, I gotta tell ya, I was interested!
What I Learned from My Dad
I've been seriously collecting since I was around 12 or 13 years old. My dad must have seen something in my methods or in how I was collecting. Dad was always encouraging me with my budding knowledge of firearms and my 'eye' for finding neat stuff. One of the ways dad would go about this was to insist that before I could buy or make a trade for a new firearm I had to do a full research on that particular gun.